Repeat. Repeat.
Repeat.


Consistency is Key to More Effective Branding
Ascent Marketing offers print, radio and electronic media development services to complement and reinforce your television campaign and create a consistent brand message throughout your advertising.
Print Advertising
Yellow page, billboard and print ad layouts are available for you to customize, making ad insertion quick and easy. Each layout features the Waldo character and reinforces your television message. Customers make an easy connection to you, giving you better brand recognition and top-of-mind awareness. Ads can be customized to fit your specifications and needs.
Each layout is created to your production specifications and is delivered as an electronic file. They are available in color and black and white.
Radio Advertising
The Waldo radio ads are:30 and :60 seconds in length and feature the sound effects and original music score that make the animation spots consistent, distinctive and memorable.
Fly By Nite :30

Web Site Development
The internet is the fastest growing source of information for your customers. Having a clear, informative site is essential for reaching residential and commercial clients. We can help you develop and optimize your internet presence, either on your own site or with media buys across other relevant websites.
Prices vary, depending upon the number of pages, the need for writing support, video streaming, flash pages, hosting, registration, design, site development, etc.
Out of Home
When you really want to stretch into the marketplace, Ascent Marketing can work with you to create and place an out of home presence.
"Karen has been great to work with and she devises effective advertising campaigns that get results. She negotiates in gracious manner, so this translates into appreciation from the station level, and therefore, I always try to give her my best (rates, extra spots when available)."

Linda Snead
WAVY-TV
Norfolk, VA

As a young service company searching for the most cost effective & impressionable marketing opportunities, it was critical for us to be guided by someone with enormous branding experience. Karen Clendening and Ascent Marketing provided that for us through an approach that provided immediate impact as well as long term continuity.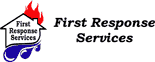 Dale Richmond, President
First Response Services, Inc.
Macon/Warner Robins, GA