Who are we?
We're the newest member of your marketing team.


At Ascent Marketing, we keep things personal. When you hire us, you work directly with Karen, who strategizes and executes your plan. She is backed by some of the best graphic design, video, audio and animation production talent in the industry. Here's a look at her unique experience.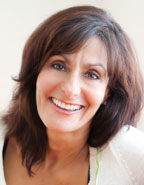 Karen Angel Clendening
Karen brings over 20 years of marketing expertise to the table.

Her career as a media buyer began in 1983 with Ogilvy and Mather, Chicago, and later Campbell-Mithun, working on the Time Life and Kroger Grocery national accounts. Since then she has worked to broaden her marketing skills with a focus on strategic planning, brand recognition, creative concepting and media buying. She has achieved marketing success for clients in the construction, real estate and healthcare service industries.
In 2002, Karen joined Julene Wolf in creating a company that focused exclusively on marketing for cleaning and restoration companies. Since then, Karen has drawn together a team of professionals for animation, copywriting, graphic design, audio/video production and web site design. Together they have helped companies across the U.S. build top of mind awareness, brand position and, along with a solid marketing strategy, help get clients' phone to ring.
Karen has been a speaker at numerous national restoration conferences and chapter meetings on topics of advertising, marketing strategy and branding, and has been published in Cleaning and Restoration magazine.
Karen is a graduate of the Indiana University Kelley School of Business with a degree in Marketing and Advertising. She grew up in Northwest Indiana as a hard-core Chicago fan, raised with Midwest values, before migrating to Tampa Bay, Florida. As it turns out, they've got a few sports teams down there, too.
a seamless part of
your team
We will be a valuable resource when you need us.
I would like to thank you for becoming such an invaluable addition to our marketing/advertising strategy. In addition to being extremely personable and easy to work with, I appreciate how aggressively you have negotiated the best rates available for our media purchases. We have definitely gotten a lot more 'bang for our buck' thanks to your expertise. Thanks again to you and your staff at Ascent Marketing.

Brad Wike, President
Peerless Cleaning and Restoration
Decatur, Illinois